The passion that nonprofit professionals feel for our work is a double-edged sword. While it helps us keep going in the face of difficult challenges, we might also find that we often put the mission before our well-being.
Burnout Detox Night will begin with an interactive workshop with Beth Kanter, based on her new book, The Happy Healthy Nonprofit: Strategies for Impact without Burnout.
This will be followed by a rejuvenating mindfulness and gentle movement practice led by Hedy Andersson, accessible to all bodies in any attire. You will learn strategies for incorporating self-care into your workday and everyday life, enabling you to feel relaxed and focused throughout your days.
Taking the time to care for your health and well-being are essential to your sustainability in your professional as well as personal life.
Identity, Commun
ication, & Healing

Ernesto Saldaña & Hedy Andersson
August 9, 2019 4p
m-7pm | August 10, 2019 10am-3pm
Oakland, CA

Who are you? How do you connect? What limits you?
In this day and a half long workshop, you will be invited to embark on a journey of inquiry as you learn techniques for coaching and communication that foster understanding, connecting deeply with yourself and others in a safe and inclusive space. Explore the different layers of your identity that may inform dynamics of your relationships and communication, while tapping into your gifts and uniqueness, and revealing and releasing beliefs that are limiting.
What we'll be doing:
This experiential workshop will bring together practices from coaching, mindfulness, restorative circles, and gentle movement. The movement portion will be accessible for all bodies, designed to move stagnant energy and harness internal power, groundedness, and connection with your center. In community we will let go of old ways of communicating and living that are tied to judgement, and learn strategies for returning to healing, possibility, and presence in our daily lives and interactions.
You will leave with:
Practice in using empowering questions to increase equitable ways of communicating

Tools for a mindfulness and movement practice you can use in daily life

A felt sense of the power of community to ease the weight of disconnection and shame

A sense of agency to see and define your own self worth and self value

Hope expanded beyond a feeling to an actionable strategy
Registration will be limited. This workshop is offered at an extreme discount on a sliding scale basis. In return we ask that participants provide thoughtful feedback at the conclusion of the event.
**If you are not able to meet the minimum amount in the sliding scale, please email hedy@hedyandersson.com to inquire about a discount.
Ernesto Saldaña, CPC, JD
Leadership Coach, Facilitator & Process Designer
Ernesto is a certified leadership coach, critical thinker, expert facilitator, advocate for racial and economic justice, and leadership process designer. Ernesto believes in leveraging the strengths and assets of his clients to help them become "unstuck" and build forward momentum. His philosophy is that "hope" is a strategy – not just something you pray for – but something you actively plan and execute to make happen.
As a leadership coach, Ernesto is dedicated to supporting leaders of color and their allies, and providing them with the support and tools they need to thrive. He supports clients in determining their own balance of goals and capacity while helping them become their best selves.
One of Ernesto's 'superpowers' is the ability to establish connection, not only with an individual leader, but with a group, team and/or audience. With 25 years of experience, Ernesto has designed hundreds of social justice and leadership processes to support leaders in co-creating safe spaces to foster safety and trust. He also works to increase connection, build momentum for innovation and vision, lean into new strategies and build effective communication and teamwork to overcome the barriers that hinder success. Ernesto is an expert at designing strengths-based, social justice, racially and culturally sustaining practices that are highly engaging and leverage experience-based methodologies that uphold the value for inclusive leadership processes.
Ernesto works primarily with leaders in the nonprofit, education, health and philanthropy sectors. He is passionate about combating power and privilege in all its forms. Ernesto holds a degree in Political Science and a Juris Doctorate. He completed his coaching certification through the Institute for Professional Excellence.
Hedy Andersson
Mindfulness & Movement Instructor, Facilitator
Hedy has practiced yoga for over 20 years, mindfulness meditation for 10 years, and has been teaching mindfulness and movement in Oakland since 2010. Hedy's inclusive approach to yoga is guided by her personal journey through chronic pain and loss of mobility, and finding freedom through gentle movement, proper alignment, exploration of perceived boundaries, and honoring experience as it is.
Hedy found mindfulness meditation quite by accident, and has experienced unimaginable transformation through the practice. The first step for her was to become aware of the constant flow of judgments running through her mind, and realizing that's not the only, or most productive, way to get things done. Her practice has been to lovingly accept and release that which no longer serves her, freeing up her mental capacity for more presence, peace, and possibility.
In addition to teaching a community yoga class in Oakland, Hedy teaches mindfulness and movement in workplace settings, and designs and oversees dynamic mindfulness programs at several bay area high schools. She provides trainings and coaches classroom teachers and administrators in mindfulness, and teaches trauma informed dynamic mindfulness to students, designed to build stress resilience and emotion regulation.
Hedy was introduced to the power of restorative circle practices in 2016 and received training to facilitate circles by Restorative Justice for Oakland Youth (RJOY) that same year. She has been designing and facilitating circles since 2017. It has been her privilege to witness deep connection, inclusion, shared wisdom, trust, and healing that is fostered through the restorative circle process.
January 12, 2019 | 2-5pm
A mindfulness, movement, and restorative practices mini retreat to start off your new year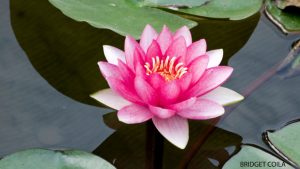 This three hour retreat will be an opportunity to connect deeply with yourself and others in a transformative environment in which healing and restoration are possible. You will open body and mind through gentle movement and meditation; connect with others in a safe space in which shared experience generates growth and healing; and cultivate internal stillness and awareness, making way for clarity and possibility as you begin the new year.
Movement will include gentle yoga and qigong, and will be accessible to all levels and abilities. A yoga mat is not required, but you are welcome to bring one.